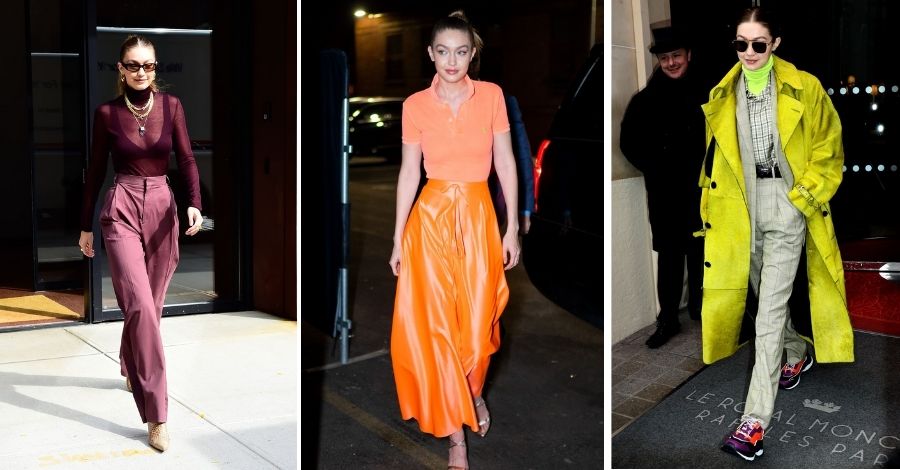 Gigi Hadid's Street Style Looks You Will Want To Copy
Gigi Hadid is on top of every fashion trend, and that's quite visible from her choice of outfits. The American sweetheart not only wears trends, but also creates trends with her unique fits and choices. From lazy-girl sweats to chic athleisure, she serves looks that are probably worth copying. The way she pulls off all of these looks is beyond stunning. Continue reading as we unveil some of the best Gigi Hadid's street style looks that you can definitely copy. 
Gigi Hadid's Street Style Looks 
We have gathered some steal-worthy looks that are easy to carry. Scroll down for some street-style inspiration from the gorgeous diva. 
1. The comfy style look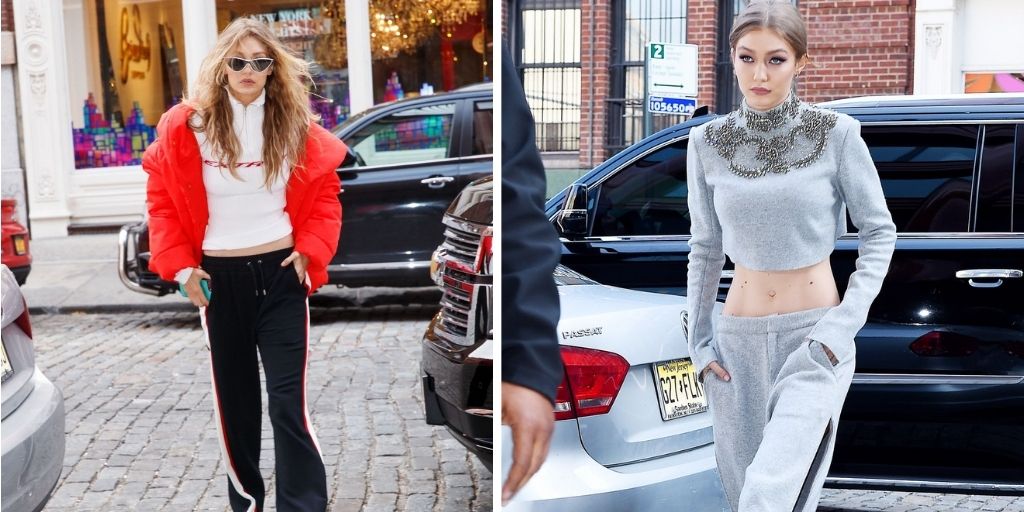 We are living in the age of sweatpants and one can always wear them on different occasions. No doubt, sweatpants are comfortable and that's why the gorgeous diva has been spotted in this many times. The beauty rocked a sweatpant and puffer jacket look. The sunglasses are further accentuating her look and giving a better definition to her face. You can always style them for a comfy airport look, or pair them with a blazer and add strappy heels. You can even replace your denim or bottoms with a sweatpant and rock that look. The other way could be to style your basic black sweatpants or can pair your sweatpants with some bright colours. 
2. Bold and beautiful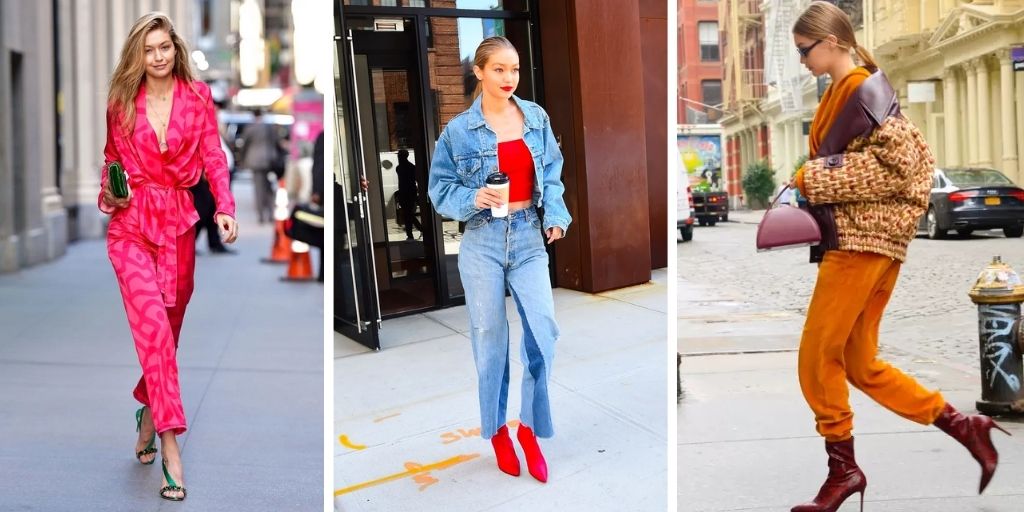 You will always see Gigi Hadid experimenting with her style. Be it bold boots or bold colours, her experimentation is worth it. You can even add a statement bag to make your look more appealing and classy or you can simply wear a pair of statement glasses. We totally love how she experimented with the pajama-inspired pink jumpsuit and added a pair of green heels. The classy and elegant suit paired with a basic white t-shirt enhances the whole look. If you feel like experimenting, you can definitely give this a shot. 
3. The electric orange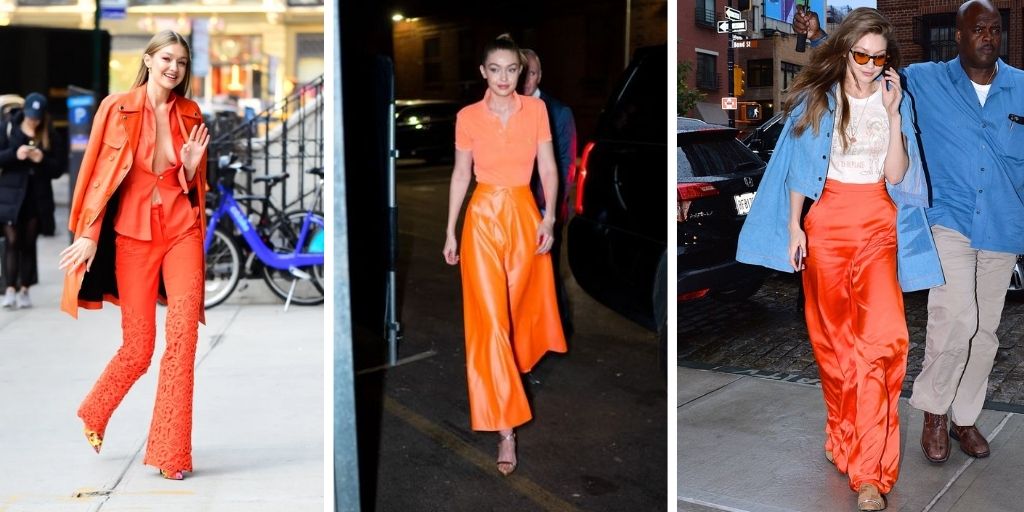 The bold and bright shade of orange is definitely a hit choice. If you're still not convinced with experimenting with the shade, then just look at Gigi's pictures again. You can spot the beauty from far away in this trending orange colour. The retro flares or the classy suit, what will you choose? We are in love with both and totally in awe of the way she looks. You can pair the shade with basic and neutral colours for a classy look, or you can always wear it with darker shades. You can even opt for a lighter shade if you are not comfortable wearing such a bold colour. 
4. The cool coats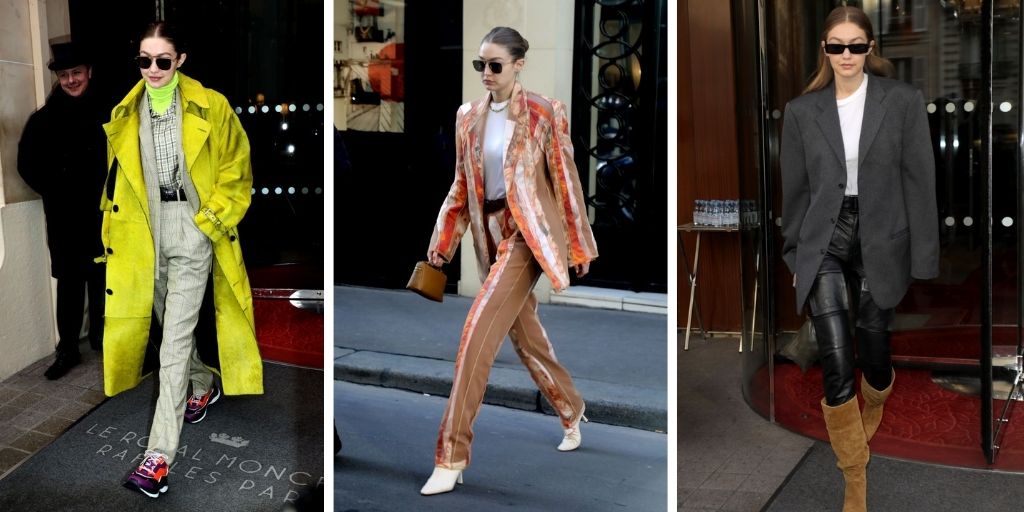 Gigi Hadid's street style looks are full of inspiration and things that you can copy. Wondering how to dress like Gigi Hadid in winters? The American beauty definitely has a love affair with the coats and she pulls off everything so perfectly. Be it plaid or a bright coloured trench coat or a leather coat, we love the way she carries everything so effortlessly. The bags, sunglasses, and footwear further complement her look. 
5. Tie and dyes
The tie and dye effect is another hit trend. Be it streetwear, bridal wear, or any party wear, designers are experimenting with the trend completely. Whether it is tie and dye joggers or tie and dye pantsuits, she looks super classy and chic in both looks. There is nothing that she can't pull off and here is the proof. You can opt for one shade or can even go for the multicoloured tie and dye outfits. The button-up shirt she is wearing above the joggers set is further adding to her style. The whole look is so classy, impressive, and definitely worth copying. 
6. The cute PJ look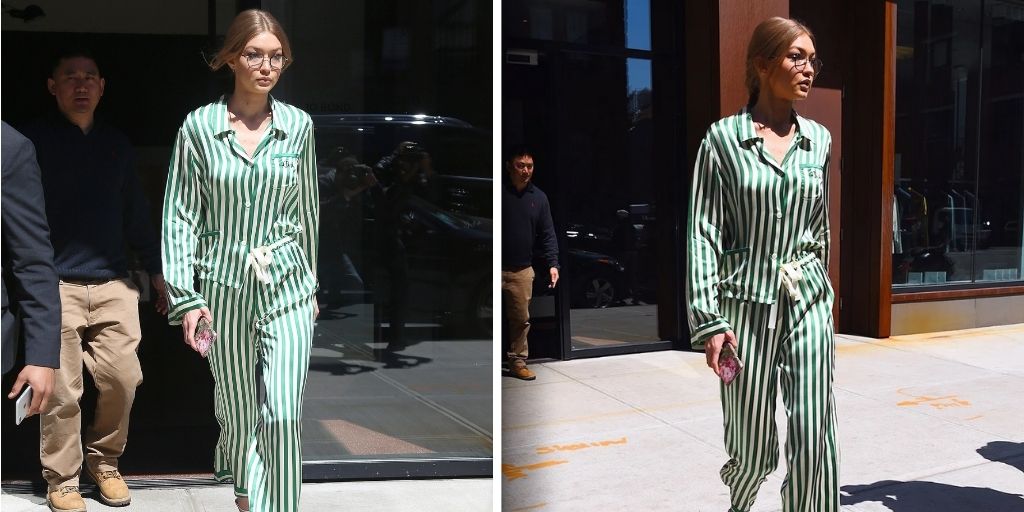 Wondering how to look like Gigi Hadid or copy Gigi Hadid's street style looks? Just stay in your PJs and go ahead. The Queen approves of this style as she walks in the chic satin striped green night suit. This shows it is not always required to wear something special or classy to look elegant. The strappy heels and the way she carries them confidently is definitely a treat to watch. You can definitely copy this laid-back look and rock in your PJs. 
7. Pop of denim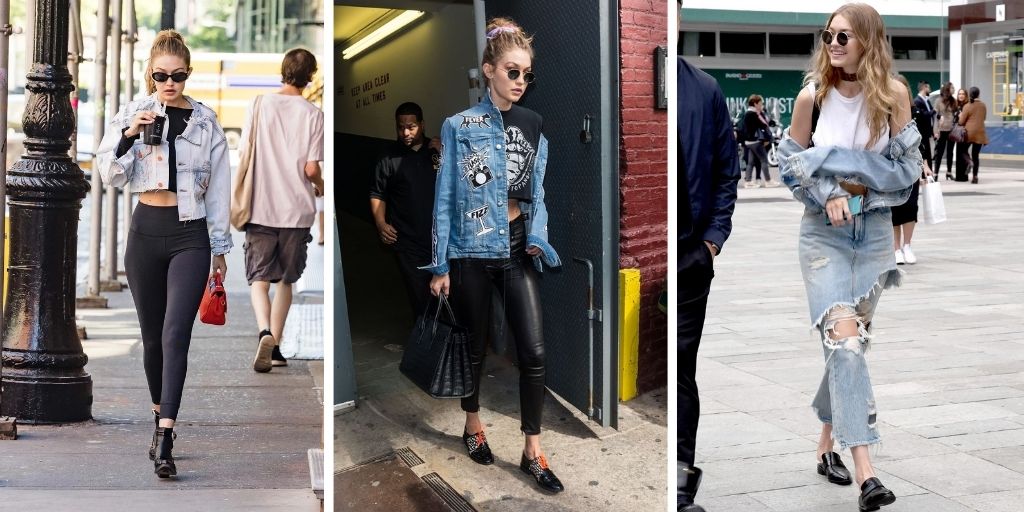 Break the monotony of your look with a cool and statement denim jacket. These styles are perfect for everyday and casual wear. You can wear this denim and jeans look on any occasion. A denim jacket is one thing that adds a statement and changes the entire look. You can opt for either of these styles and rock your look in a denim jacket. 
8. Leather pants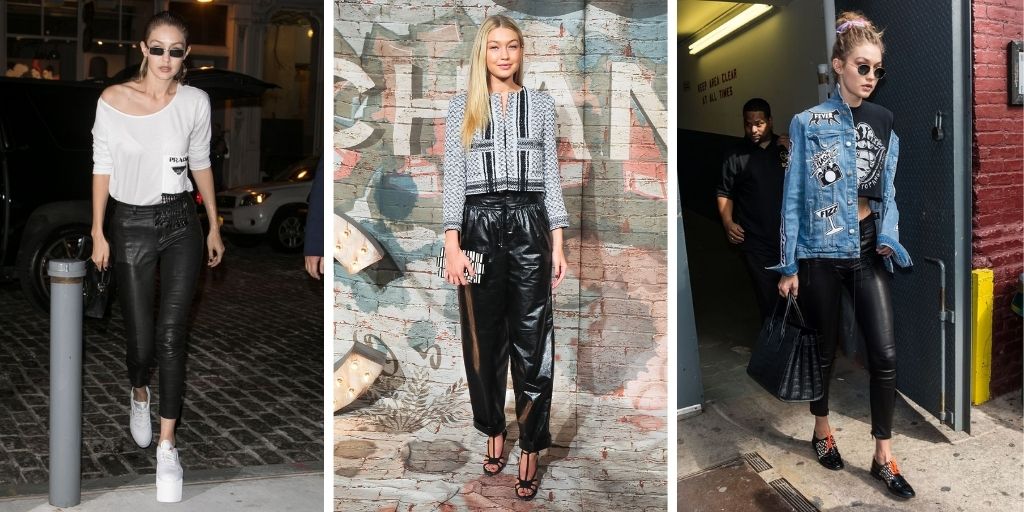 Anyone would agree that leather pants look classy and elegant. If you're wondering how to pair your leather pants, here are a few looks of the queen spotted in the classy elegant pants. She paired her leather pants in various styles, and these are some of our favourites. You can even experiment and opt for a leather skirt instead of leather pants. 
9. Turtlenecks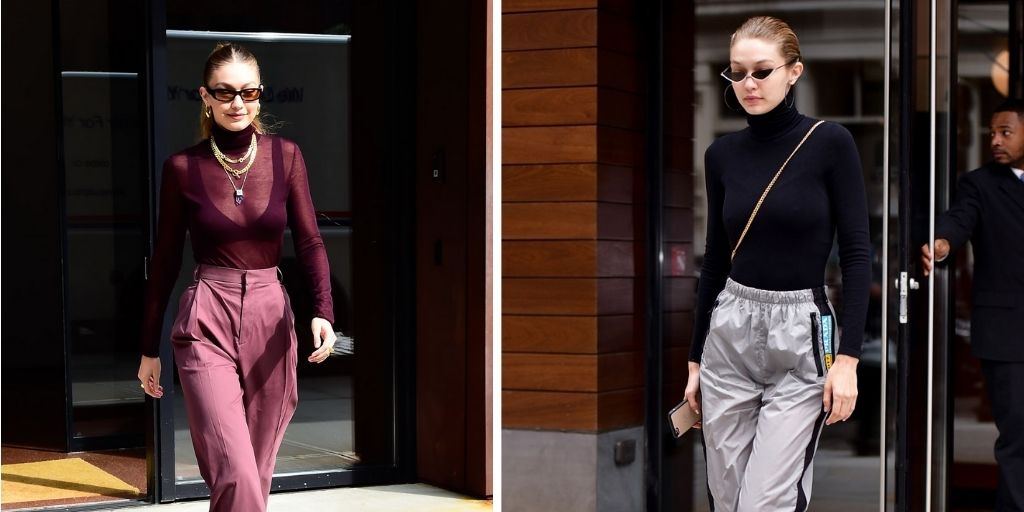 The sheer wine turtleneck is totally taking all the attention away. In the second look, tie, and dye western boots are something that is enhancing the whole look. Go ahead of the game and follow the queen's styles. You can pair your turtlenecks with a skirt or can even wear them with your joggers. The sheer turtlenecks will make you look classy and perfect for that edgy and statement look. 
These are some of Gigi Hadid's street style looks that we absolutely adore and you can actually try them easily. For any concerns related to fashion and styling, you can get in touch with us. Styl Inc is always there to solve your concerns and guide you through the way. We will help you find your personal style, accordion to the budget and requirements. Book a consultation to discuss further and get your queries resolved .