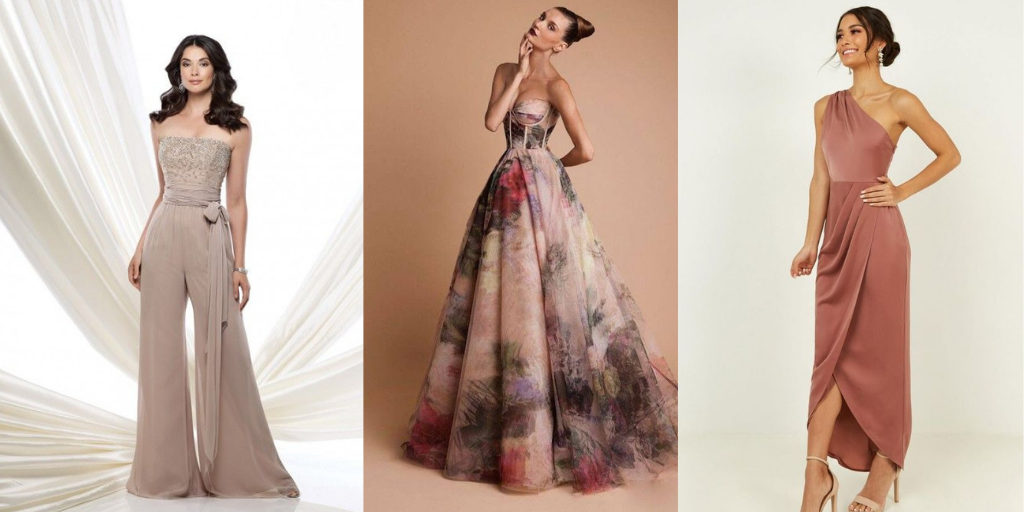 Here are Some Bridal Shower Outfit Ideas You can Choose From
If you are someone planning a bridal shower then of course you've got to think of some bridal shower outfit ideas. It's definitely more of a toned down, high-tea sort of event with lesser people but still the perfect outfit is a must. It doesn't have to be something super heavy hence you do not even need to put a lot of effort into the outfit.There's endless options for you to choose from and it's also advisable you go for something that you'd be comfortable in. If it's a super simple event then you can opt for a nice summer dress or a jumpsuit even and if it's a bigger event then go for a flowy gown or maybe even something with a bit of stone work on it. You can play around with the lightness and heaviness of the work or the material you opt for.
Here are some bridal shower outfit ideas.
The Embroidered Flowy Gown
Again the lightness and heaviness depends on how big or small the event is. However, when it comes to the question of what you wear to a wedding shower, we recommend not going too overboard with the heaviness of the outfit. You can go for a pretty pastel coloured gown  with some embroidered or mirror work to create an effortless look. Play around with colours like mint green and lavender.
When it comes to accessorising you can keep it minimal so as to keep up with the elegant subtle colours and again you don't even need heavy jewellery. Some pearl jewellery would definitely be a good idea. If not that then just simply opt for a choker and studs combination with some matching hand accessories and you are ready! For hair go for a pretty ponytail with curls, flowers and the jazz or you could even go for some nice beachy waves.
Volumnious Floral Dresses
Floral everything makes for perfect outfits. Chances are your bridal shower will be a morning event and in that case an elegant and pleasing to the eye floral dress would be just perfect. If you wish to keep it super minimal then go for a solid coloured dress and add a pretty floral printed scarf to it. The whole look would come together beautifully.
If you wish to go for something slightly heavier, then a net dress with some heavy embroidered floral work would look super beautiful. If you so wish you can even leave the neck bare and go for earrings and a bracelet instead. And there you have yourself an easy and effortless yet beautiful look. When it comes to the hair we'd say leave them open. Some nice curls with butterfly hair accessories would look great and for a lighter look just for a straight sleek look. If you are looking for bridal shower dress code ideas this sure could be one. 
Structured, Subtle and Smart 
If your bridal shower is a small affair at home or farm event then a pretty plain suit paired with a nice bodysuit can do the trick. It might not be the first thing that pops up when thinking about what to wear to a bridal shower as the bride but it sure is a unique and excellent idea. It would also be a very budget friendly option for you. For pants you can experiment with flared, straight fit or even cigarette pants. If you wish to make it slightly bolder add some statement jewellery to complete the look. Go ahead and complete the look with a mid bun and if you so wish, you can even make the bun a little messy. Your super elegant and effortless look is ready. 
A Jumpsuit
If gowns and dresses are not your thing then go for a pretty jumpsuit. It doesn't even have to be something super heavy. This would work perfect if you are going for a more chill sort of an event and wish to be comfortable. And when wondering what do you wear to a tea party bridal shower, a jumpsuit would be perfect. You can even opt for it, if it's an evening event. A light dainty diamond necklace with small diamond studs would help you complete the look. With a look like this you have two options for the hair. You can go for some soft curls. Otherwise an elegant low bun depending on what kind of a jumpsuit you are going for.
Light Summery Dresses
If you can't decide what dress to wear to a bridal shower then a light summery dress is the answer. It's really a no-brainer and extremely suitable for an event like this. Keep the dress simple and work around with the accessories. You can work with both heavy and light jewellery options. A dress with frills and/or pleats would also do the event justice. Play around with belts and blazers if there's scope for those in your outfit. 
One of The Best Bridal Shower Outfit Ideas – Lace 
This sure would be one of the best ideas. Lace outfits would not only look perfect but make you look stunning too. You can straightway go for a complete lace dress and add some pearls to the look. However, if you want something and simple then a solid top with a lace skirt would work really well too. You can actually go for both heavy and light jewellery here, maybe a choker and some small earrings. Complete the look with a curled hair ponytail and you are good to go.